---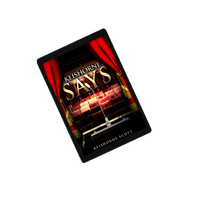 Amazing Quotes for your life, relationship, and healing. 
This amazing book of quotes was written to speak to the hearts and souls of those who need a jump start in their day to day lives. This book will encourage you to many areas of your life. Like in your relationship, love, inspiration, motivation, life lessons, and much much more. I believe quotes can express in words what you feel in your heart.
Sometimes it helps to know that you're not alone and that others have been in the same shoes. They can keep you going when you're down, or they can help you on your climb to the top. Sometimes you just need to hear the right words, said in a different way, to help you rise above the noise and take a balcony view. This book will not disappoint you, only encourage you.
Paperback: 110 pages
Language: English